Purpose
This sheet is used to help record all your wish history onto a document, with the ability to use 'Auto Import' to automate the data extraction from miHoYo. Due to the 6 month wish history limit from miHoYo, this document will help store the wishes for record.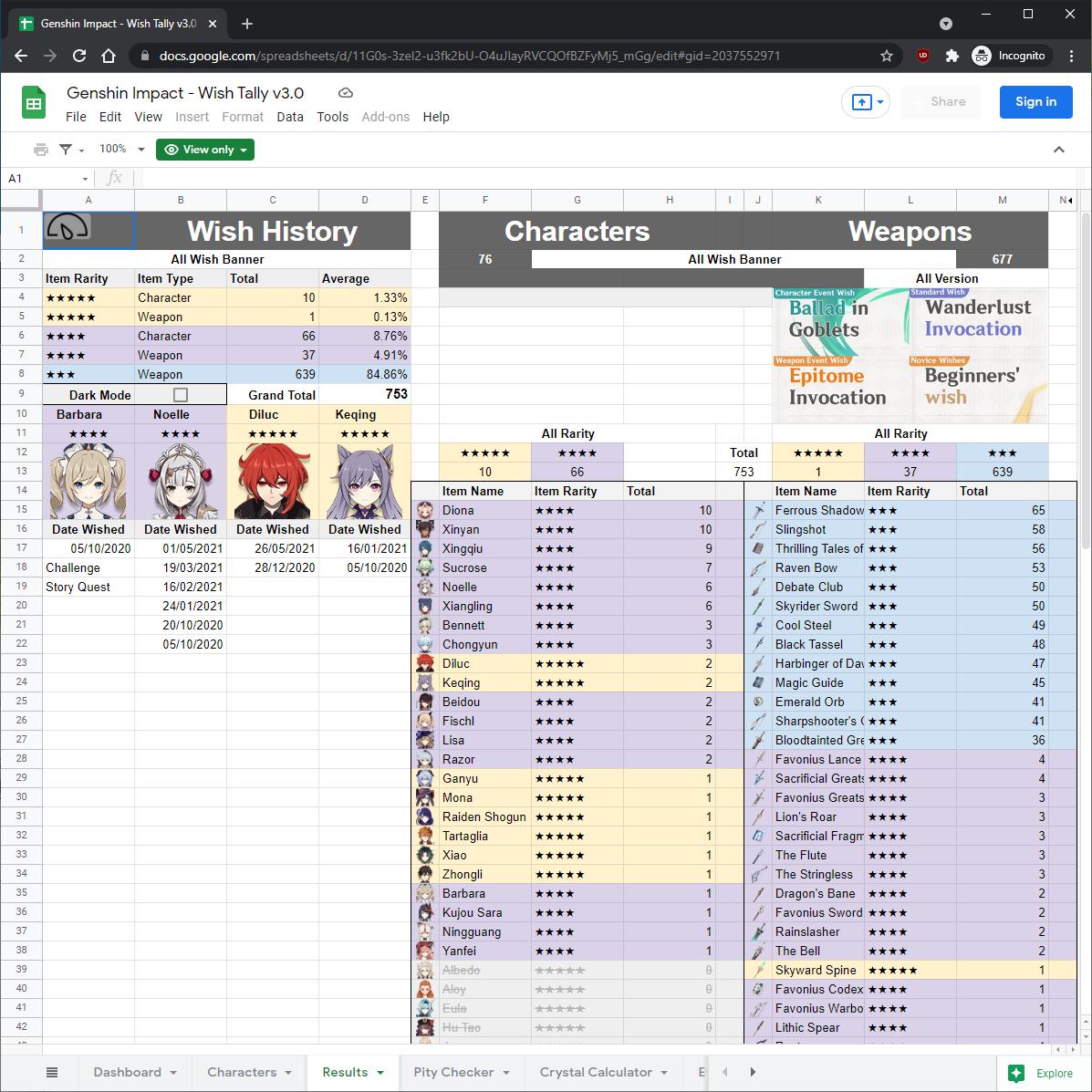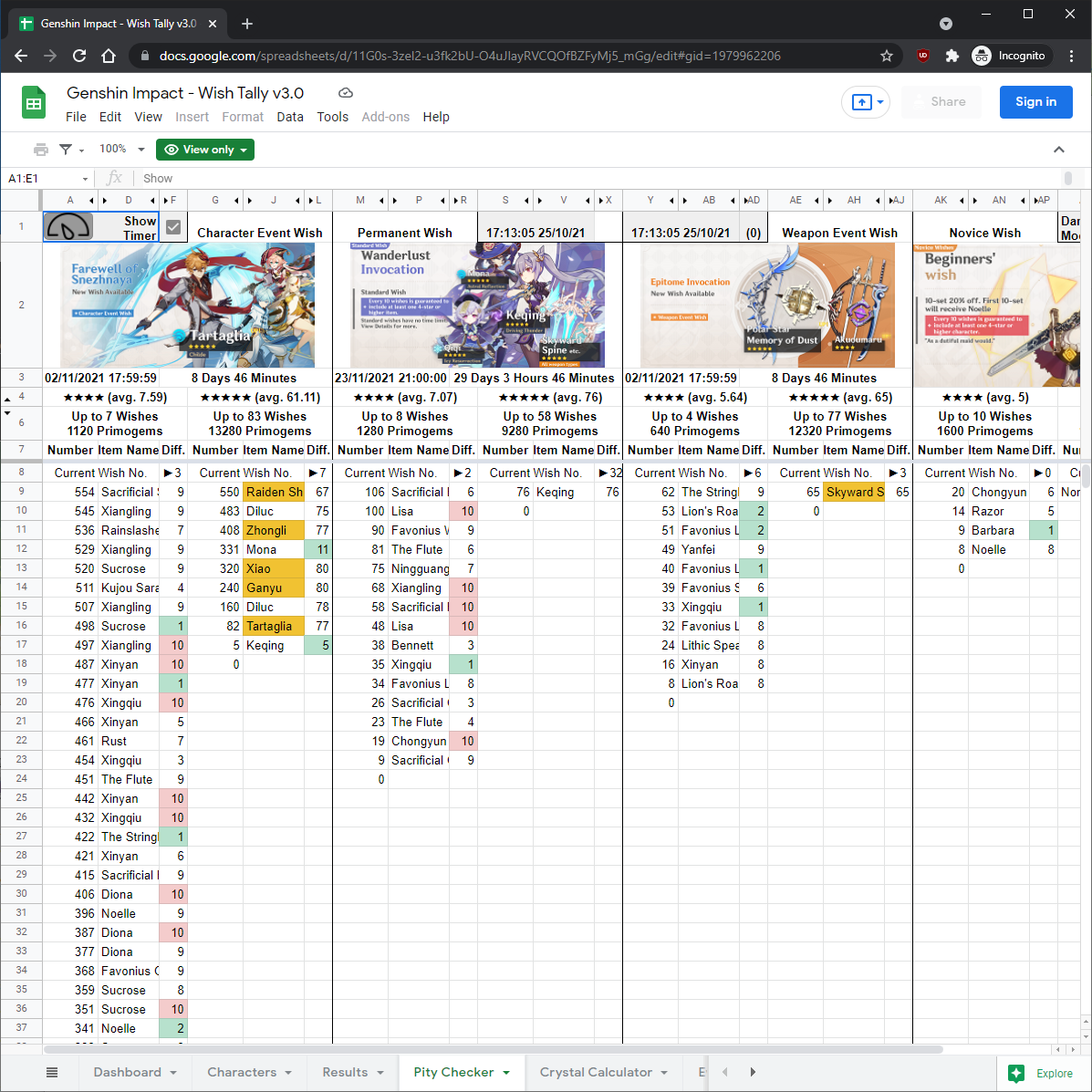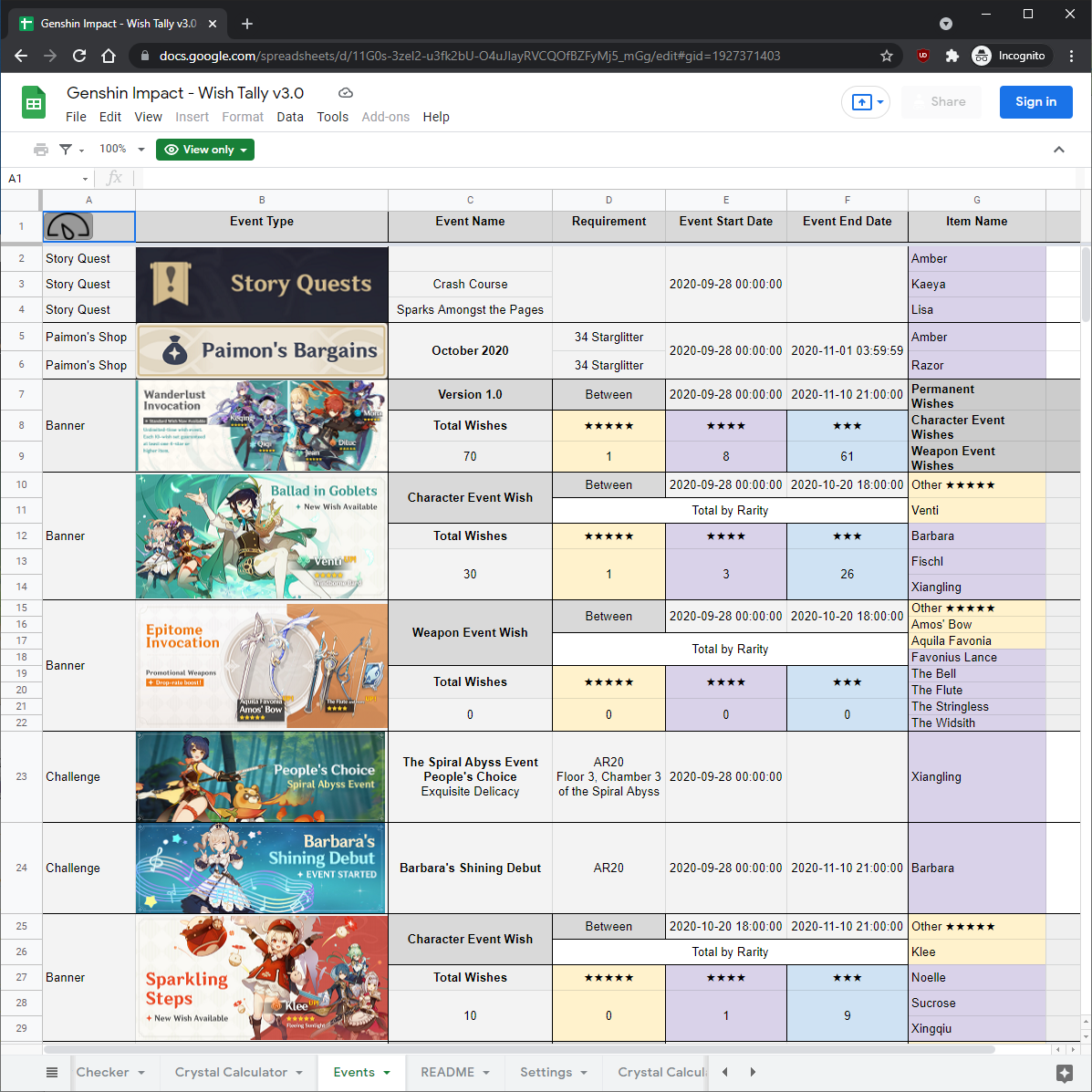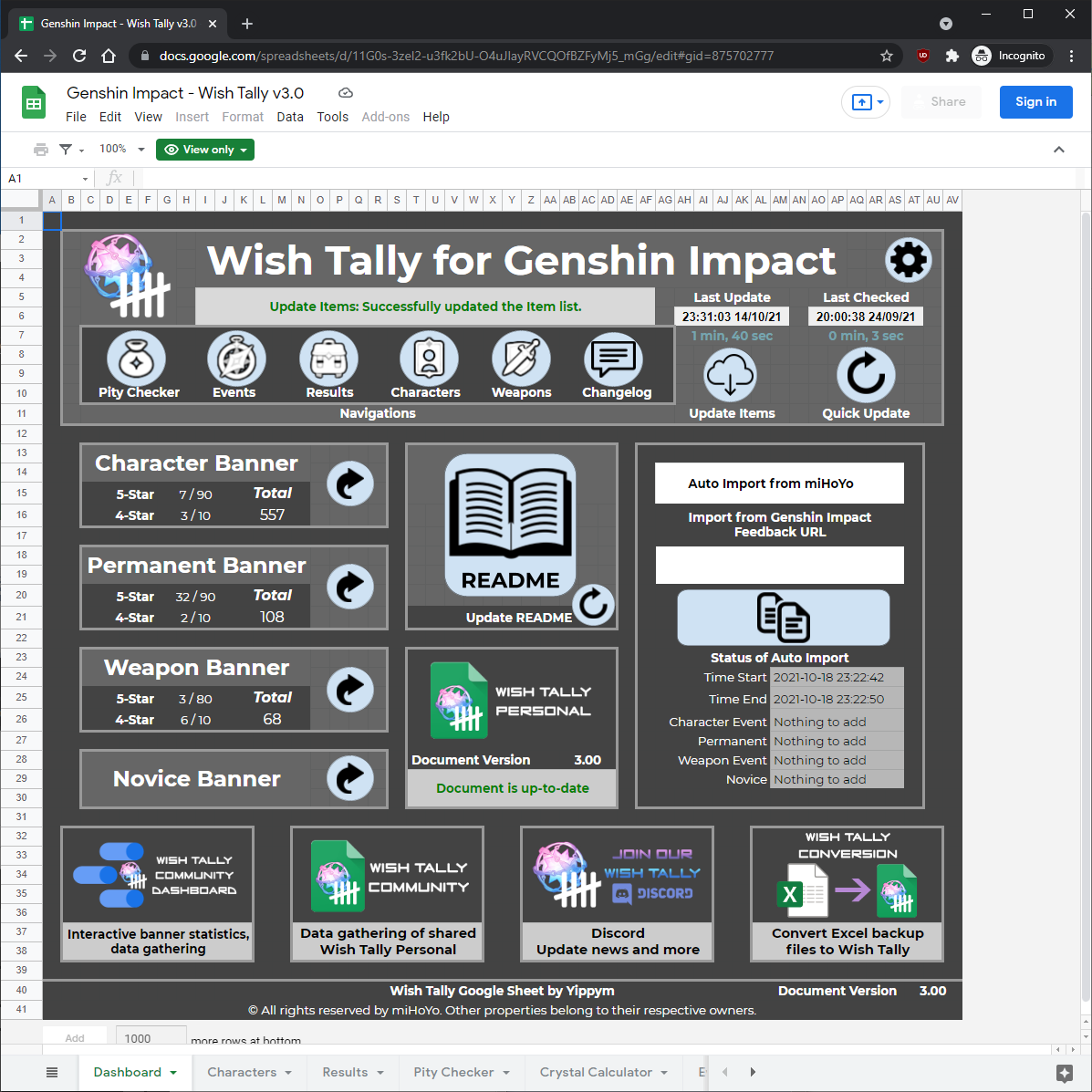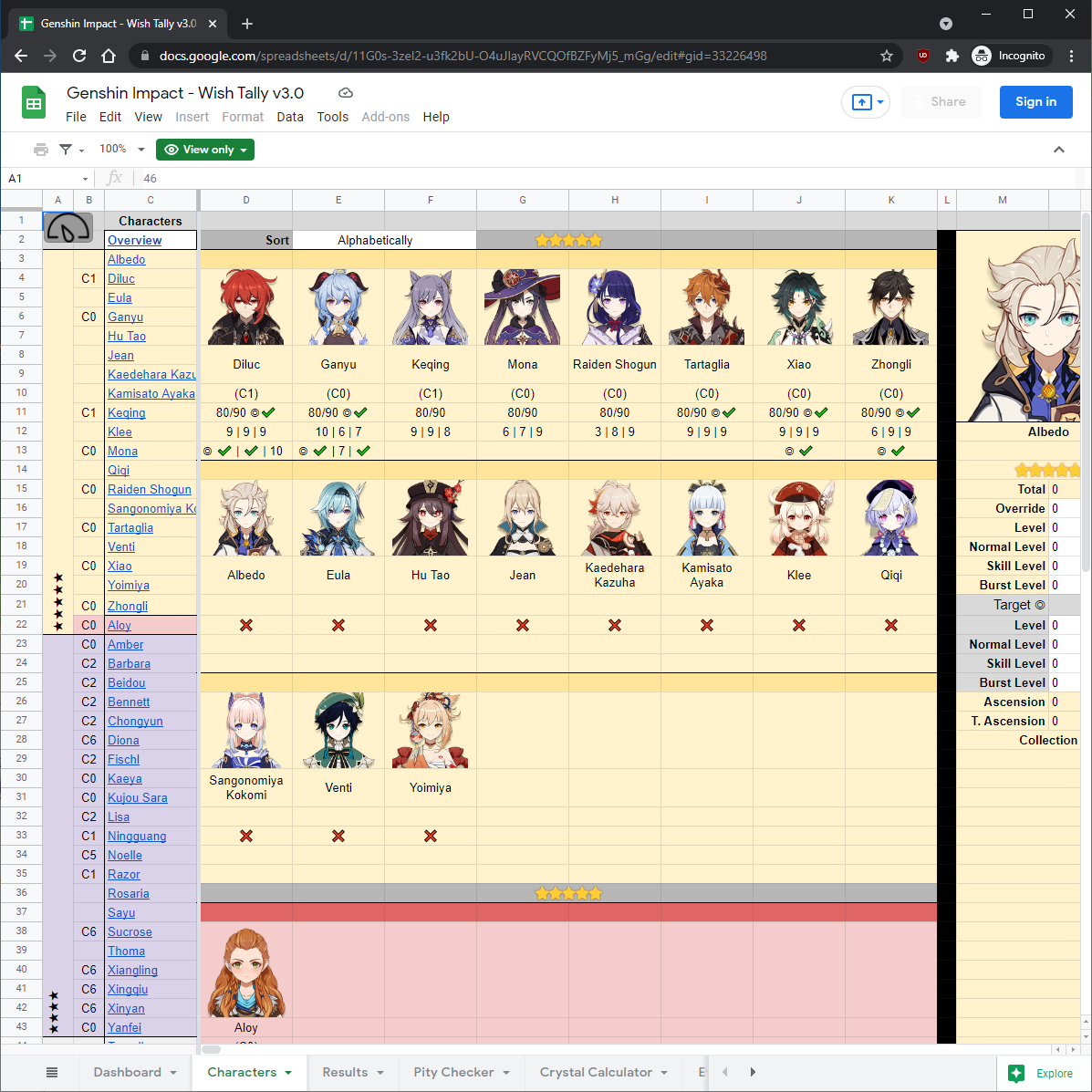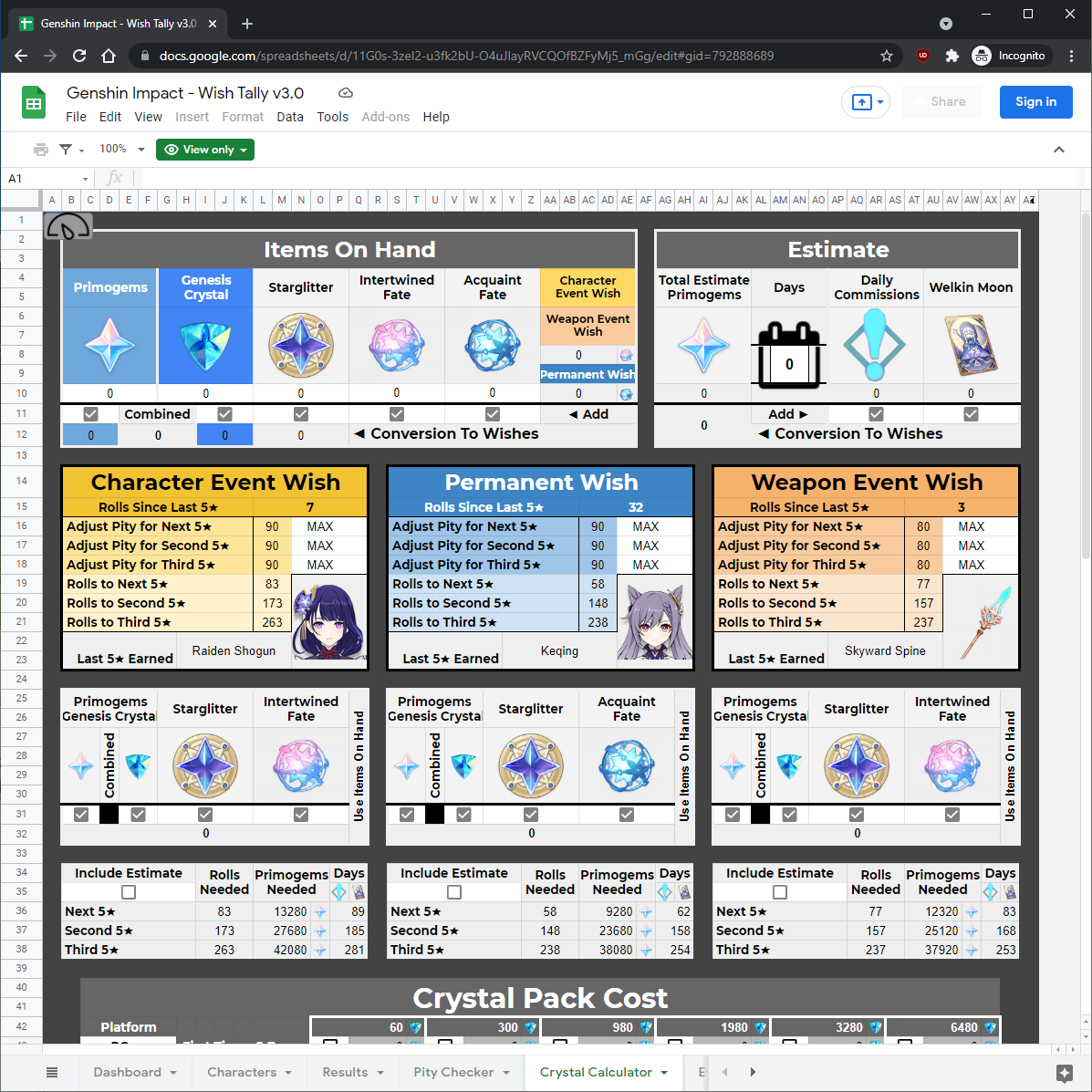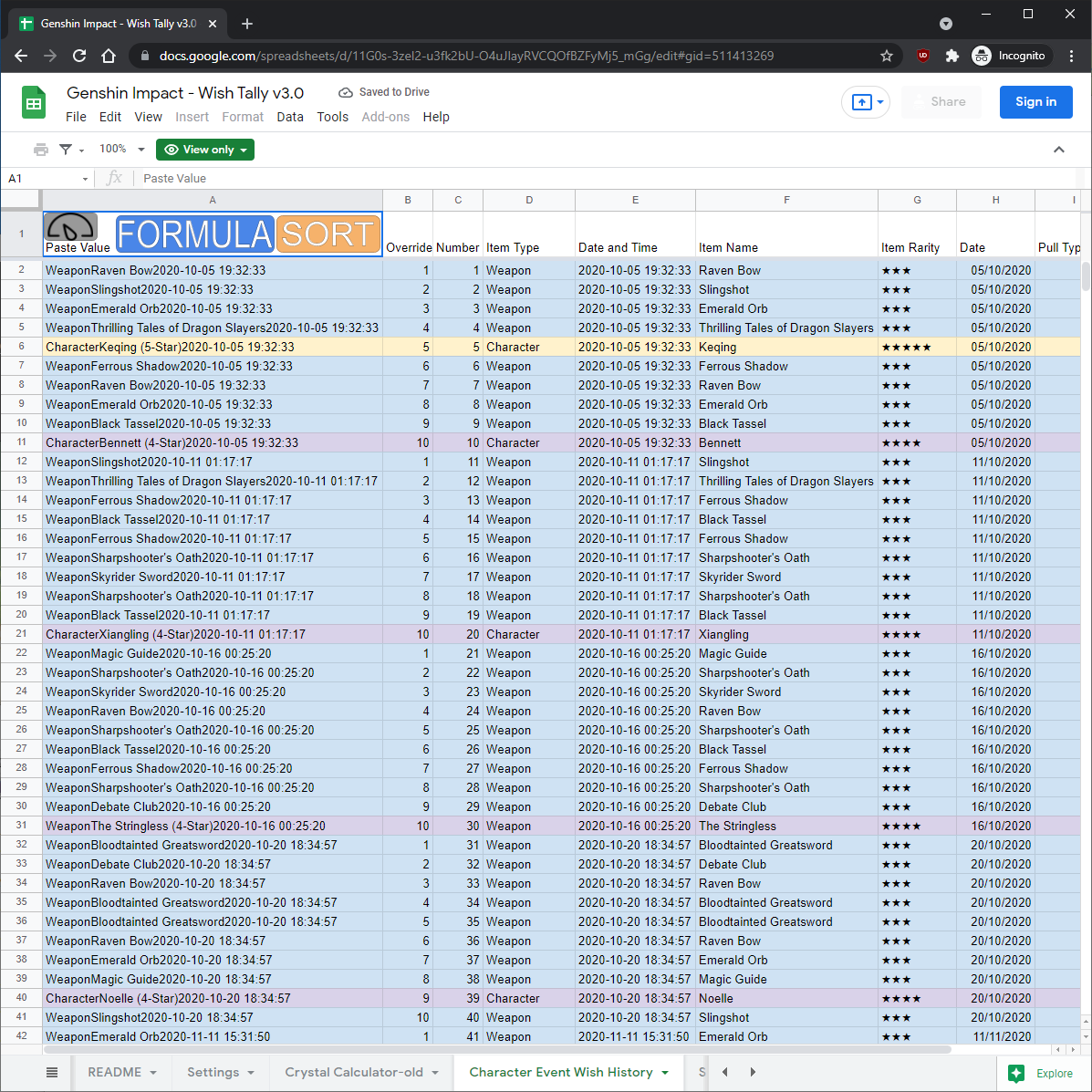 Google Add-On (Recommended)
The preferred way to use Wish Tally is to install the Add-On,.
How to use Auto Import
PC
Apple iOS
References
Tools
The conversion document is used to help convert exported files from:

Example Sheets in All Language
Embedded Script Document
I do not recommend using embedded script, I'm no longer suggesting this method.
Use Google Add-On to ensure to get the latest updates.
If you prefer in managing the embedded script you continue making a new copy of the document every time, there is a new update.
Privacy Policy
Creator
Yippy